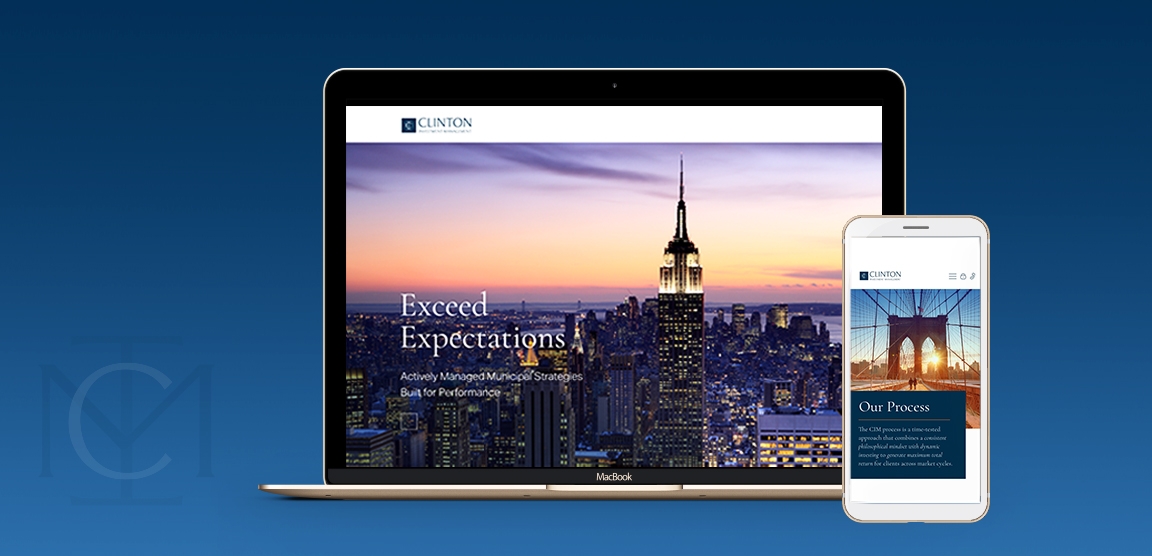 Clinton Investment Management
By bringing a truly active approach to the municipal market, Clinton Investment Management is a firm on a mission to change the way investors regard their portfolio. They go further than their peers to better uncover, evaluate and execute on opportunities in a space that requires dynamic management to generate strong relative results. Their strategy is about exceeding expectations for municipal investors.
Clinton approached MBC for a comprehensive fixed income asset management rebrand, including logo, brand strategy, messaging, website and materials. The new municipal manager website and rebrand launched in 2022.