MBC Strategic Clients Receive Two Top IMEA STAR Awards for Asset Management Website Design
MBC Strategic is honored to have been recognized by the Investment Management Education Alliance (IMEA) STAR Awards honoring outstanding marketing communications for advisors and investors in 2020. MBC clients swept the small- to mid-sized ($10 – $50 billion) asset manager website design awards with wins for both Polen Capital and Cambiar Investors in the Advisor and Investor Website categories.
"We are proud of our work and for the recognition given to these dynamic clients and sites. We are excited to continue to produce quality, investment management websites and brand strategy for our investment clients as we help to support their growth," says Matt Brunini, founder of MBC Strategic.
For over 20 years, the IMEA STAR program has honored outstanding marketing and communications with an emphasis on the educational value of entries. The STAR Awards program was created as a way to judge the success of a firm's efforts to educate and inform key audiences about their products, open to all investment management products from traditional mutual funds and ETFs to alternative investment structures.
Polen Capital took home the top Small Asset Management Advisor Website Award with the full redesign, including new positioning, messaging, logo, colors, and visual identity. The site was honored for its vibrant color palette and engaging imagery selected to bring the brand to life across its touch points, driving differentiation through design. See the comprehensive asset manager rebrand here.
Cambiar Investors, an institutional asset manager focused on global relative value equity investing and longtime MBC client, received two Star Awards, starting with the top Small Asset Investor Website Award. The firm was honored for its design-forward framework, full-screen visuals, and animated fund and strategy pages with interactive charts and automated content. See the investment management website design here.
Cambiar also won for its insightful thought leadership campaigns, grabbing the top honors in the Best Overall Investor Education category.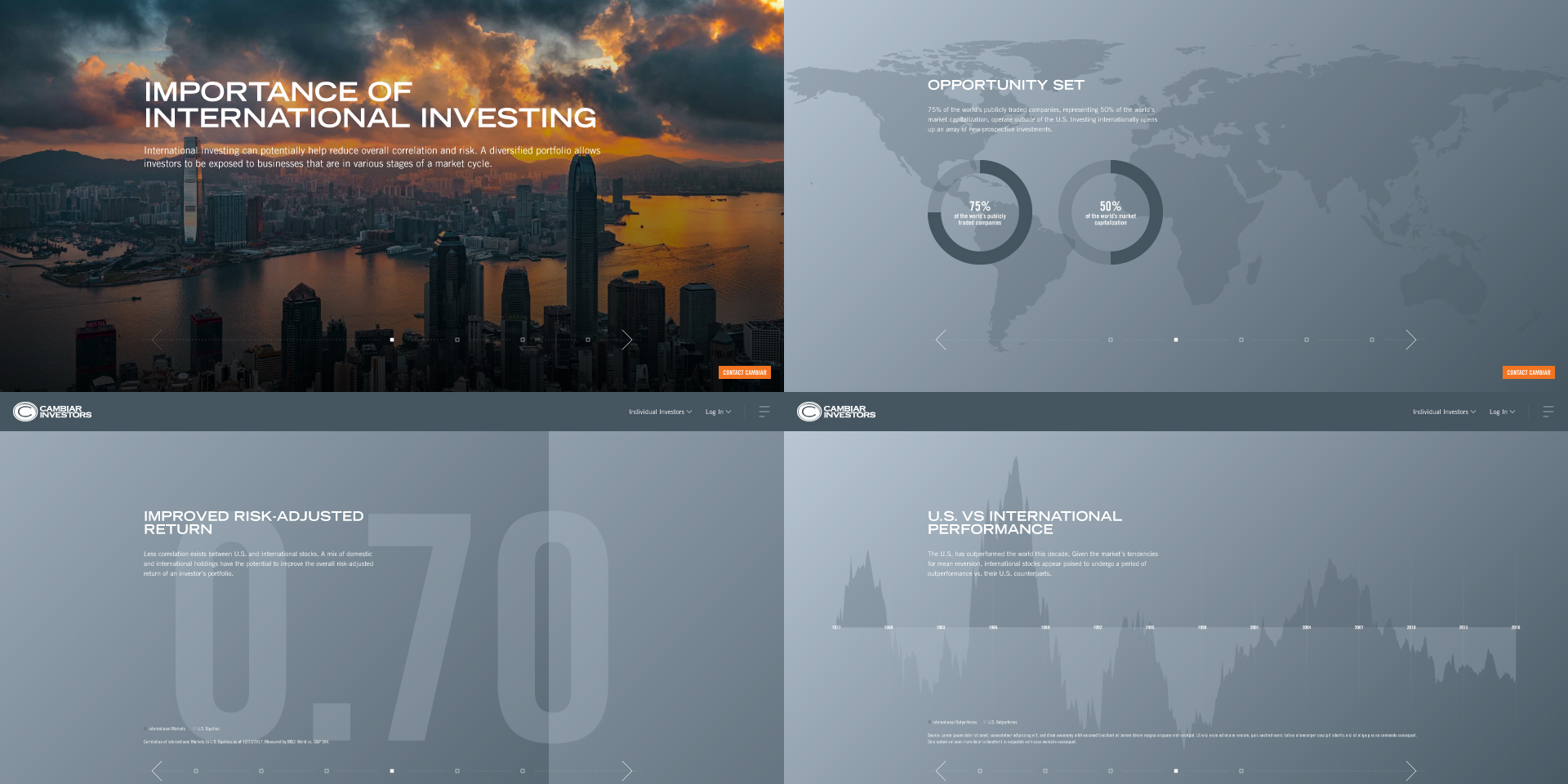 About the STAR Awards
The Investment Management Education Alliance (IMEA) has honored the communications and marketing efforts of firms in the investment management industry for over two decades through their prestigious STAR Awards Program. The program places an emphasis on the educational value of company efforts, recognizing firms with the primary focus to educate on an investment product, concept or philosophy. The STAR awards are divided into four categories: Investor, Advisor, Retirement, and Overall.